Watch Together - Social watching on top of your OTT Platform.
Engage
Improve viewer engagement with increased watch time.
Host a watch party with exclusive watch rooms.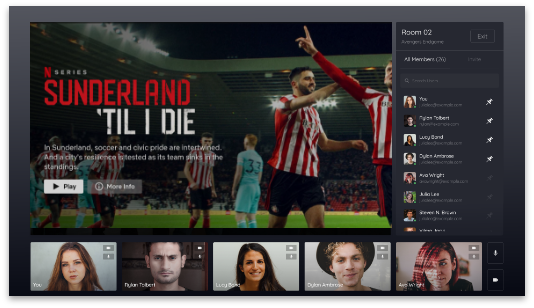 Acquire
Reduce your cost of acquisition with network effects.
Invite everybody, including friends of friends. Maximizing network effects.
Monetize
Add revenue with onboarded influencers, sponsored events plus OTT services.
Host a premier with a celebrity with invite-only membership in an exclusive watch room.
Rich data for analytics
Gain live insights on what sells fast and better. Visual feedback on viewer interaction with content and advertisements.
Sports, game finales, prime shows, movies, and other hot-selling content.
Scalable and robust
100+ viewers, 2-way audio, low latency conferencing, end-to-end encryption.
Build loyalty, trust, and a long-lasting customer relationship.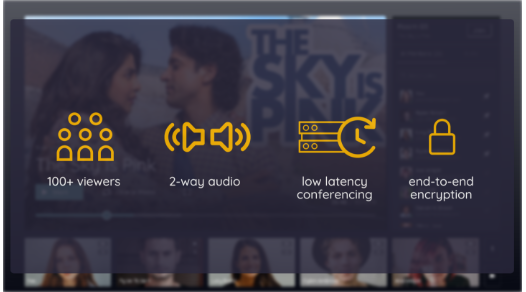 Watch. Share. Engage.
Watch together on all devices - mobile phones, desktops, laptops, and TV.
Includes chat, audio calling, and video calling features. Make social watching available on-the-go.
All social watching features available for stay at home users on small screen devices.
Don't miss on any feature with a combination of TV and COCO camera.