Smart Energy Management
Your IoT Solutions Partner from coalpit to socket.
Ready-to-whitelabel Smart Home solutions with energy extensions.
Smart meter
Light app
Triple phase plug
Smart plug
Proactive Dynamic Pricing & Demand Response
Smart Home Metering
Real-time Analytics to Drive Engagements
Create engaging demand response programs using
analytics of smart home metering and breakdowns of real-time data by appliance and by zone .
AI-based Energy Management
Differentiate your product offering using "Energy Management as a Service". Our Edge AI solutions engage and add value to your consumer's experience in managing and conserving energy.
Real-time dynamic pricing, by hour
Empower a data-driven methodology to advertise dynamic pricing. Our Patent-Pending Hybrid P2P architecture enables real-time, low-latency, two-way communication to drive your demand response programs at scale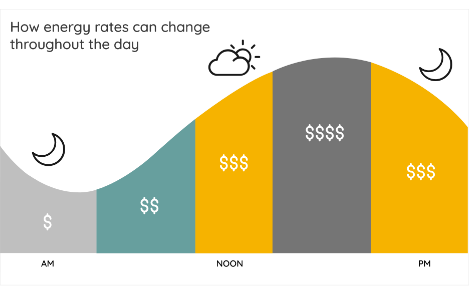 Stand out among the rest
Using the COCO SDKs, customize the solution based on the business case and needs of your geography. Either co-develop with us or own your IP by developing it with your preferred 3rd party software vendors.
Why will your customers love you?
COCO's Smart Home Energy Management solution helps you
deliver a seamless customer experience.

Affordable
Affordable multi-tier product range. Ready-to-launch interoperable smart devices.

Ecosystem
Holistic Ecosystems with lighting, energy, TV, camera and other integrations.
Whitelabel
Deliver a world-class user experience by private labelling the COCO Home App.

Retrofittable
Retrofittable wireless, enhancements and extensions with COCO technology working behind the scenes.
Benefits of a Smart Home Platform for Energy Providers
A Smart home platform helps energy service providers to differentiate among the consumers. This whitepaper explains how an energy provider benefits with the following advantages while adopting a Smart Home Platform:
Rapid new product innovation and launch
Recurring revenues
Multi-brand aggregator for connected experiences
Business model innovation with extended B2B and B2C avenues
Diversifying profitability
Extend beyond Smart Home
Add extensions with SDKs