Are CSPs missing a New Source of Revenue?
Increase your ARPU. As CSPs, this is the only problem that is on your mind.

Telecom subscriber base is growing, but the ARPU is eroding. Globally, telecom providers are experiencing a 10-year low ARPU. Increasing the tariff is not the obvious answer to this problem. Customers already have the solution to this. The solution is the Smart Home Opportunity. Demand for smart home services is on a rise. And, CSPs are at a sweet spot to capitalize on the growing demand.

Here is the hint. Exponential rise in data usage. 80% of mobile users have moved to other OTT messaging players such as Whatsapp, WeChat, and Telegram. Their voice calling preferences have moved to services such as Skype, Zoom, etc. This number is growing as you read this article, dropping international voice call rates to almost $0. While this may seem as intimidating competition, it is a huge opportunity for CSPs.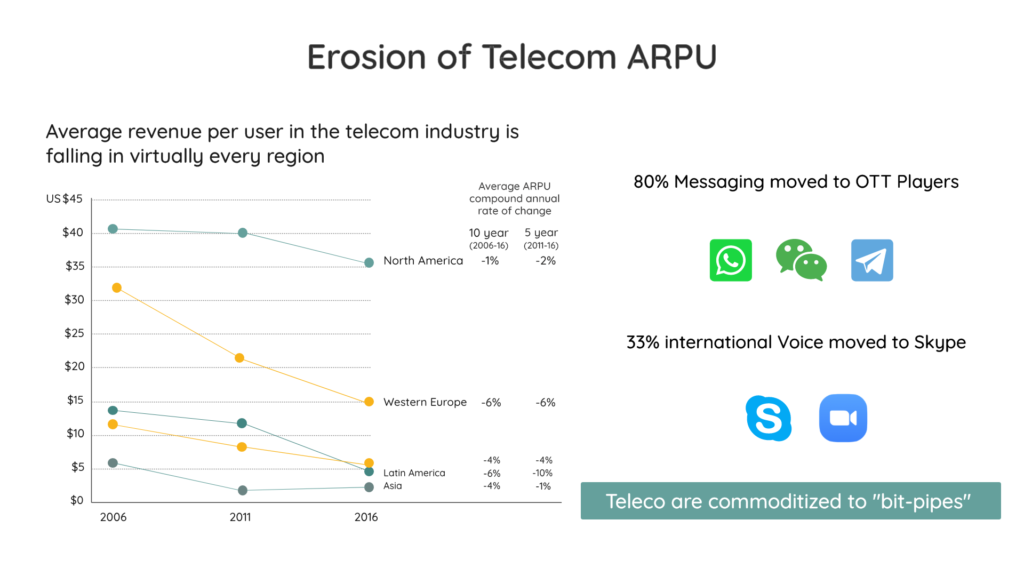 The Opportunity – Bundling data usage with the Smart Home
Smart homes thrive on data connectivity and bandwidth as much as electricity. The Internet is fundamental. Smart homes consume more than one service with a single set of devices. Bundling interoperable devices with OTT services is how you get your foot in the door. Smart home consumers are already ready to pay for services that provide security, connectivity, energy conservation, assisted living, healthcare, safety, and convenience.

The underlying differentiator that would help you gain immediate revenues with your existing subscribers is the shortest time to market with maximum innovation.

"A Smart Home IoT Platform that can support you with technology to launch bundled services, including devices and apps would get you to market in as less as four weeks."